The Sun Symphony Orchestra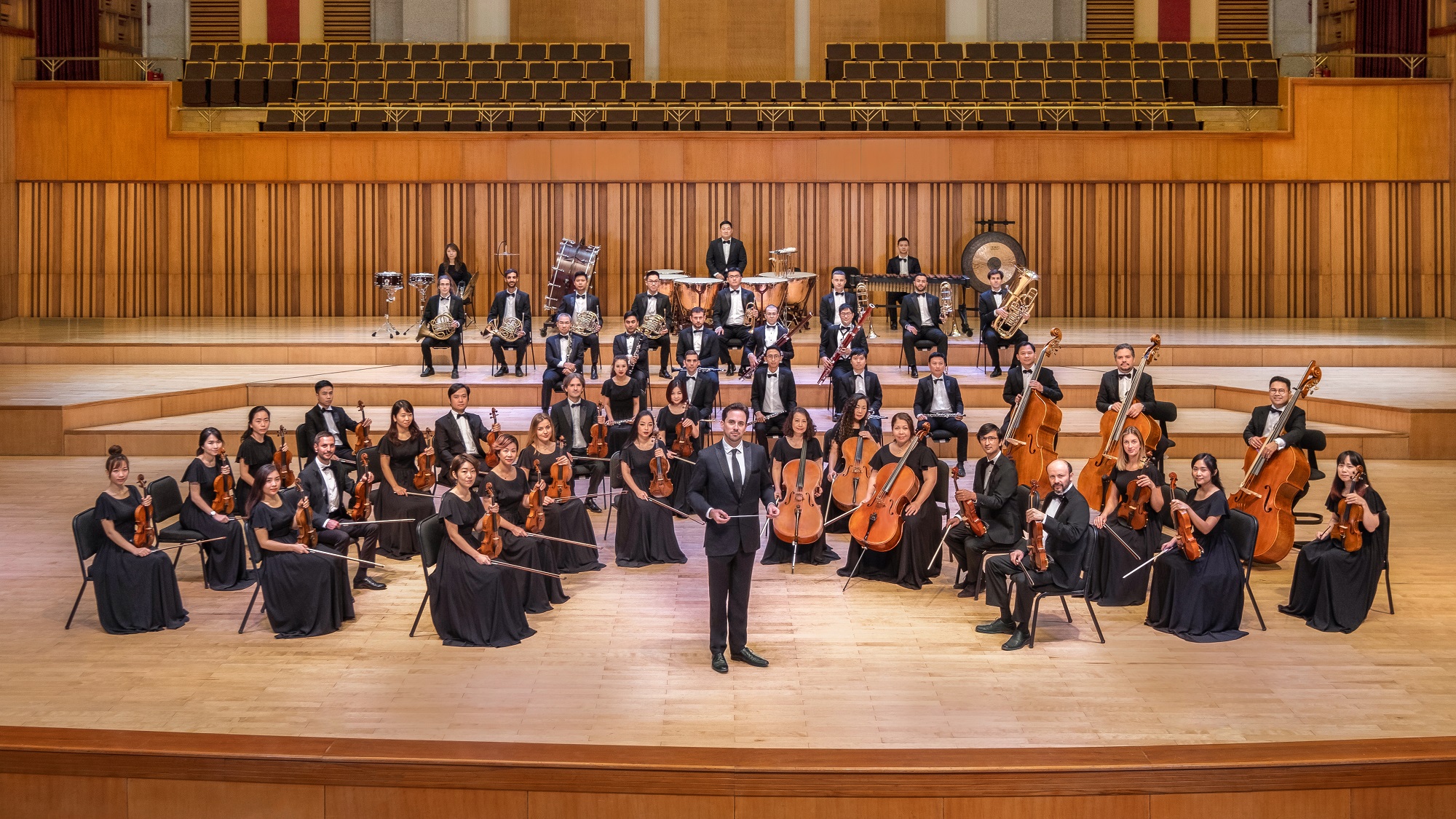 Established in 2017, under the umbrella of the Sun Group, the Sun Symphony Orchestra (SSO) aims to become one of Vietnam's premier classical orchestras, enriching the lives of the country's people through music and bringing a new standard to the Vietnamese cultural scene. Through a rigorous audition process, the orchestra is comprised of some of the finest musicians from around the world and Vietnam. The Sun Symphony Orchestra serves as the nation's cultural jewel, bringing international-caliber performances to its enthusiastic audiences. In addition to its Mainstage Concert Series, the orchestra is becoming popular for its chamber music performances and for its significant role in educating and mentoring the young people of Vietnam. Since its official launch in May 2018, the Sun Symphony Orchestra has already garnered a reputation for its consistent artistic quality, having earned accolades from prominent composers, international artists and eminent cultural authorities.
Under the baton of Maestro Ochanine, the orchestra has already collaborated with some of the most famous artists in the world including: Korean soprano Sumi Jo, British pianist Benjamin Grosvenor, Russian violinist Sergei Dogadin and well-known Vietnamese violinist Bui Cong Duy. In 2019, the Sun Symphony Orchestra wishes to continue creating performances that capture the attention of people from all ages and backgrounds, a vision in which our Board, musicians, and staff believe. Most recently, the Sun Symphony Orchestra has partnered in an Educational Series with the Vietnam National Academy of Music, where the orchestra hopes to inspire the next generation of young people and to share with them their passion and knowledge in music.
Driven to build a leading orchestra of international quality, it is the vision and motivation of Maestro Olivier Ochanine and the Sun Symphony Orchestra to continue their hard work and pursue excellence.
Chairman of Sun Group
CEO of SSO
A heartfelt welcome from the Sun Symphony Orchestra! I am very pleased to present to you our 2019 – 2020 Mainstage Performance Season. Maestro Olivier Ochanine has created a masterful program of international standard and I look forward to hearing the orchestra's brilliance at each performance.
Since as far back as 2007, the Sun Group has maintained a mission of providing the highest quality to our patrons. In doing so we have raised the standards and expectations of the Vietnamese people. The creation of the Sun Symphony Orchestra is a testament to the value we place on improving the lives of our community members through music. The SSO has become an indispensable and integral part of Vietnam's cultural scene and has embraced its potential role as an effective driver of economic development which makes this city an attractive place to live and work for this and future generations.
We invite you to join us on this exciting journey for Vietnam.
Thank you for your continued support and we look forward to welcoming you to our concerts.
Music Director / Principal Conductor
Dear friends of the Sun Symphony Orchestra,
It is a pleasure for me to welcome you to the Sun Symphony Orchestra's first full, public concert season.
A new, professional symphony orchestra does not often emerge in today's world. The Sun Symphony Orchestra is extremely grateful for the huge support that the Sun Group has provided in helping us to launch an orchestra of international standard in Vietnam. I've been involved with the creation of this orchestra since the very beginning and can emphatically say that the Sun Group has been fully committed to making this project succeed and grow in the years to come.
Our musicians have shown great aptitude, discipline and devotion to the Sun Symphony Orchestra's vision. I am impressed with their ability to adapt in the whirlwind of changes that inevitably take place in an orchestra's inaugural year. The musicians have been an absolute joy to work with, and this chapter in orchestra music for Vietnam is one with which I am so proud and grateful to be involved.
Our first official season, entitled 'Symphony of the Rising Sun', features some extraordinary guest artists and a wide array of music that is sure to pique our audience's interest. We will serve musical offerings by way of our Mainstage Concert Series, which is outlined in this brochure. We also continue our popular chamber music concerts as well as our educational series in collaboration with the Vietnam National Academy of Music.
We look forward to welcoming you to our concerts and hope that you enjoy our first official season, 'Symphony of the Rising Sun'.
About Mr. Olivier Ochanine Lorem ipsum dolor sit amet, consectetur adipiscing elit, sed do eiusmod tempor incididunt ut labore et dolore magna aliqua. Ut enim ad minim veniam, quis nostrud exercitation ullamco laboris nisi ut aliquip ex ea commodo consequat. Duis aute irure dolor in reprehenderit in voluptate velit esse cillum dolore eu fugiat nulla pariatur. Excepteur sint occaecat cupidatat non proident, sunt in culpa qui officia deserunt mollit anim id est laborum… Lorem ipsum dolor sit amet, consectetur adipiscing elit, sed do eiusmod tempor incididunt ut labore et dolore magna aliqua. Ut enim ad minim veniam, quis nostrud exercitation ullamco laboris nisi ut aliquip ex ea commodo consequat. Duis aute irure dolor in reprehenderit in voluptate velit esse cillum dolore eu fugiat nulla pariatur. Excepteur sint occaecat cupidatat non proident, sunt in culpa qui officia deserunt mollit anim id est laborum… Lorem ipsum dolor sit amet, consectetur adipiscing elit, sed do eiusmod tempor incididunt ut labore et dolore magna aliqua. Ut enim ad minim veniam, quis nostrud exercitation ullamco laboris nisi ut aliquip ex ea commodo consequat. Duis aute irure dolor in reprehenderit in voluptate velit esse cillum dolore eu fugiat nulla pariatur. Excepteur sint occaecat cupidatat non proident, sunt in culpa qui officia deserunt mollit anim id est laborum… Lorem ipsum dolor sit amet, consectetur adipiscing elit, sed do eiusmod tempor incididunt ut labore et dolore magna aliqua. Ut enim ad minim veniam, quis nostrud exercitation ullamco laboris nisi ut aliquip ex ea commodo consequat. Duis aute irure dolor in reprehenderit in voluptate velit esse cillum dolore eu fugiat nulla pariatur. Excepteur sint occaecat cupidatat non proident, sunt in culpa qui officia deserunt mollit anim id est laborum… Lorem ipsum dolor sit amet, consectetur adipiscing elit, sed do eiusmod tempor incididunt ut labore et dolore magna aliqua. Ut enim ad minim veniam, quis nostrud exercitation ullamco laboris nisi ut aliquip ex ea commodo consequat. Duis aute irure dolor in reprehenderit in voluptate velit esse cillum dolore eu fugiat nulla pariatur. Excepteur sint occaecat cupidatat non proident, sunt in culpa qui officia deserunt mollit anim id est laborum…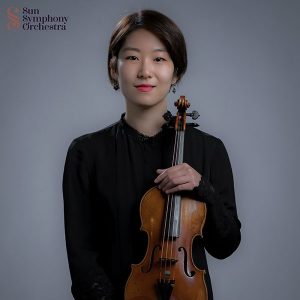 Korean concertmaster Hojin Kim received her Bachelor of Music degree from Mannes College The New School for Music in New York City. She furthered her studies at the school on a President's Full Scholarship …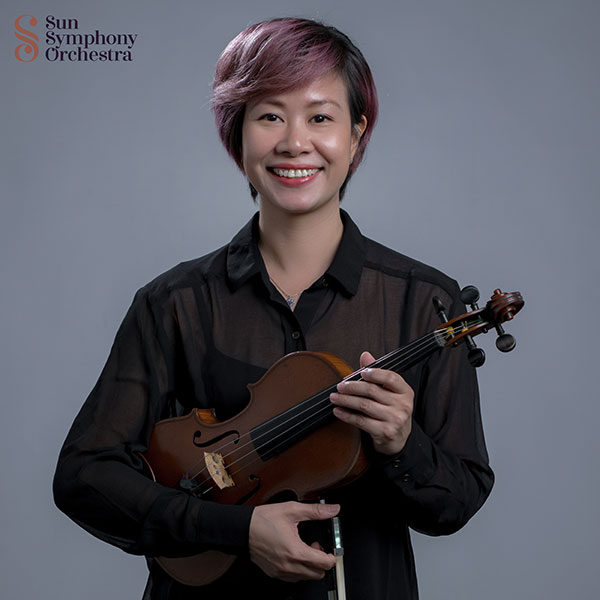 Nguyen Thi My Huong started playing the violin at age 3 with her father. She continued her studies in Viet Nam, Hungary and Austria. She graduated with a Bachelor's of Music and Master's degree from the …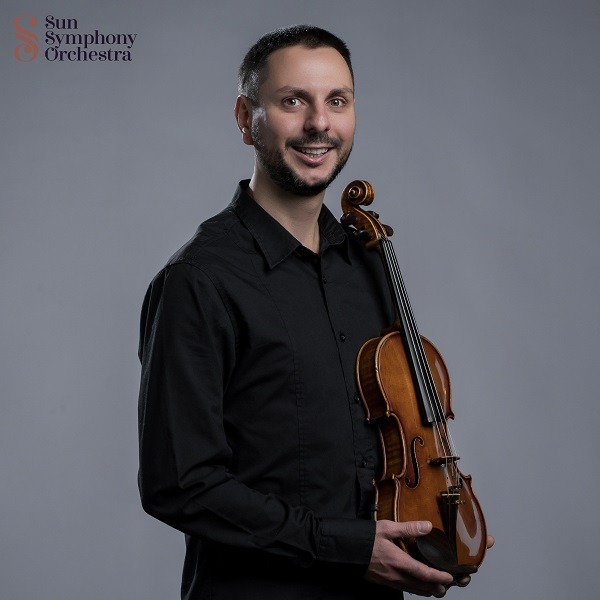 Andrii Kreshchenskyi is a Ukrainian violinist. He holds an artist diploma and a master's degree from Lviv National Musical Academy where he trained as a soloist, chamber musician and as an …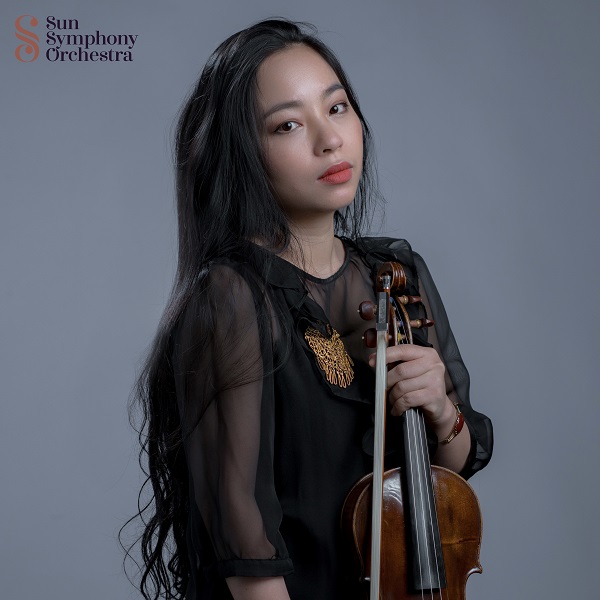 Trinh Minh Hien started studying violin at the age of 6. In 1987, she entered the Vietnam National Academy of Music (formerly Hanoi Conservatory of Music) with the highest score. In 2003, she graduated with the …
At that age of 4, Dao Hong Nhung's first experience with music was with the piano before moving on to the violin at age 6. She began her musical studies at the Vietnam National Academy of Music in 1998 and …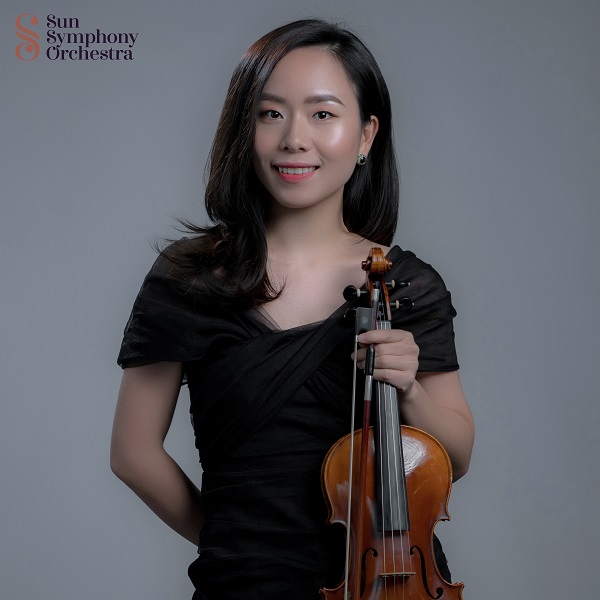 Du Vu Khanh Chi first experienced music on the piano at the age of 4 before moving on to learn the violin at 9. In 2014, she graduated from Vietnam National Academy of Music under the tutelage of M.A. Ho …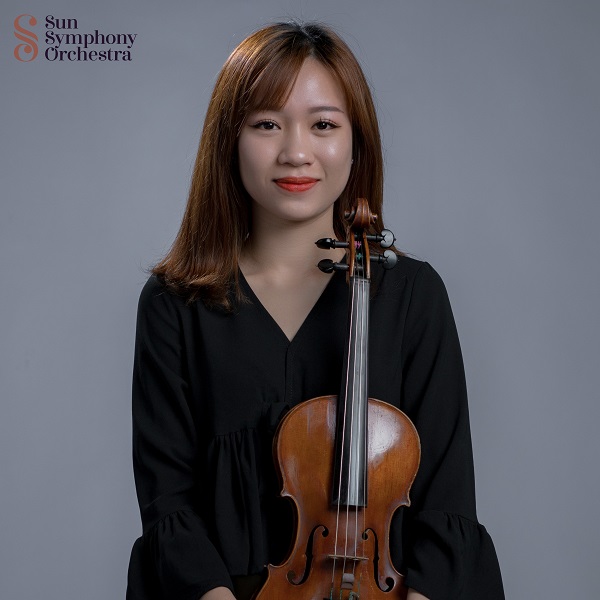 Huyen Anh Nguyen started learning the violin at the age of 9 and has studied in Vietnam, Italy and United States. She holds a Bachelor's Degree from …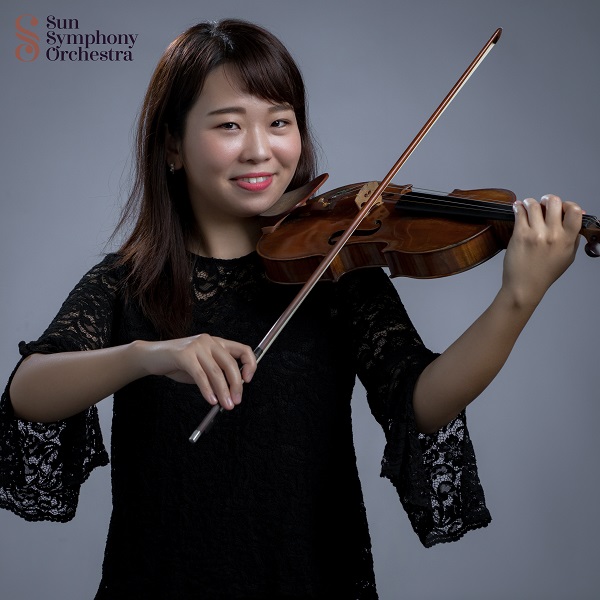 Japanese violinist, Mariko Ishibashi was born in 1992 and began playing the violin at the amazing age of three. Her teacher at this time was Yoko Morishita. As a young musician, she would later …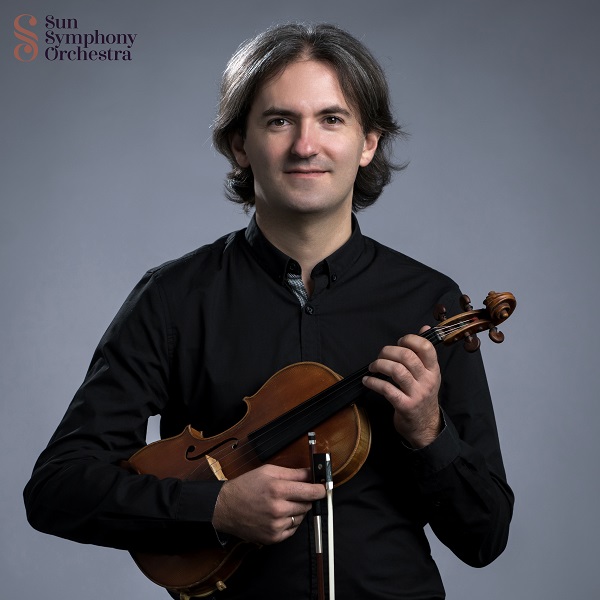 Roman Vorobyov began playing the violin at the age of 7 in Belarus and studied at Brest Music College and Belarusian State Academy of Music in Minsk where he earned his qualification as a violinist, violin teacher …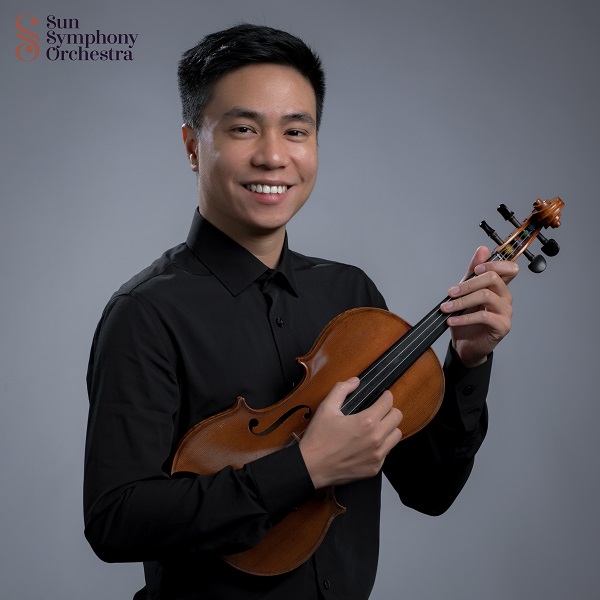 Nguyen Dang Quan officially started studying the violin at the Vietnam National Academy of Music at 10 years old. He attained his Bachelor's Degree in Violin Performance at Vietnam National Academy of Music …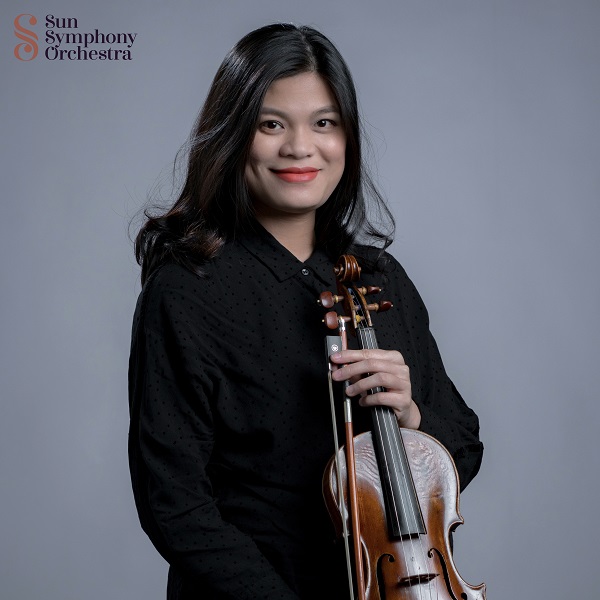 Tran Thi Lan Huong studied violin at the age of 7 and holds an artist diploma from Viet Nam National Academy of Music. Huong was a member of the Ha Noi Philharmonic Orchestra from 2002 to 2008. She has been regularly …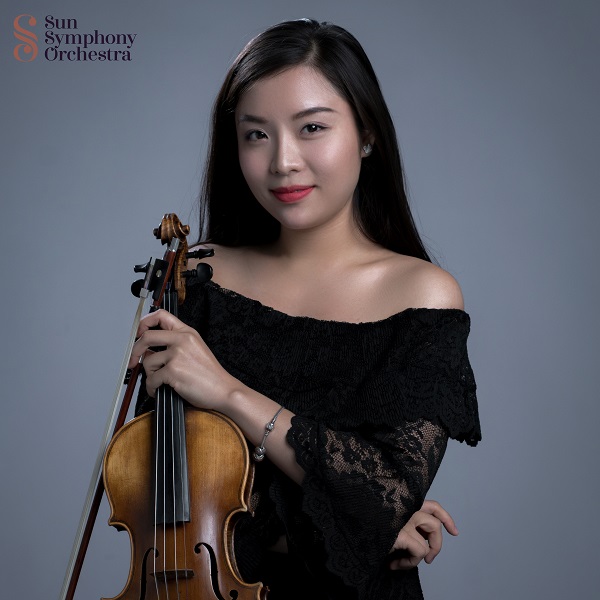 Pham Thi Hong Ngoc began playing the violin at 10 years old. She officially studied the violin at Vietnam National Academy of Music at age 12. In 2016 she earned her Bachelor's degree under the guidance of the …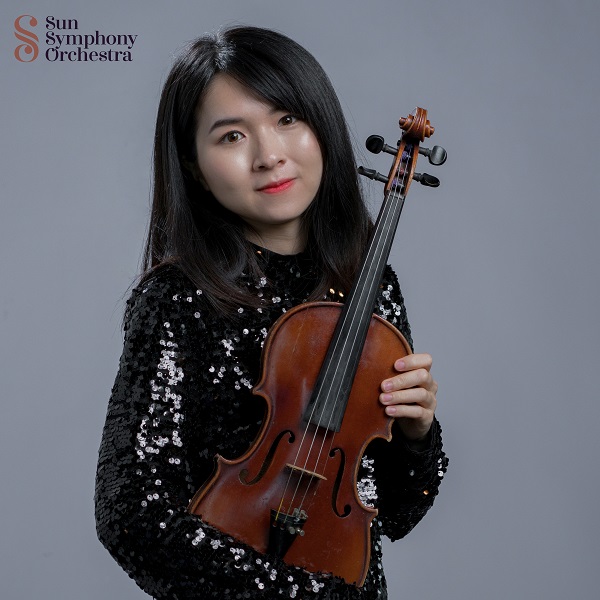 La Diem My started studying violin at Vietnam National Academy of Music at the age of 8. After attaining a Bachelor's degree in 2013, she was member of the Vietnam National Symphony Orchestra for almost 5 …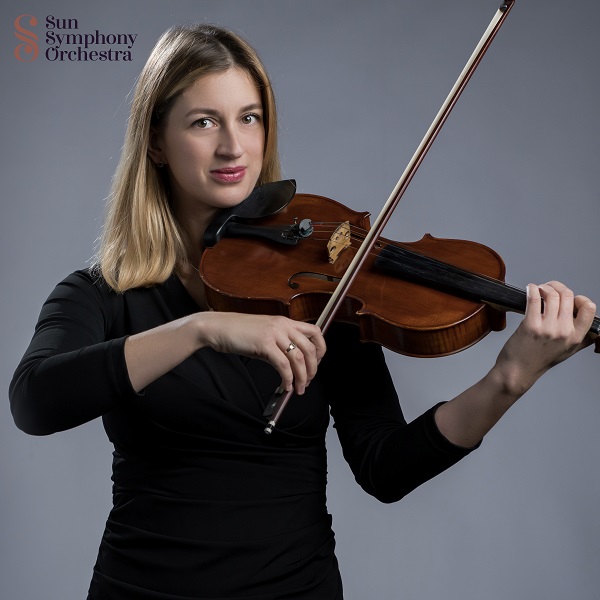 Halubouskaya Sviatlana started playing the violin at the age of 7 in Belarus. At the age of 15 she began her studies on the viola. Svetlana studied at the Republican Music College and Belarusian …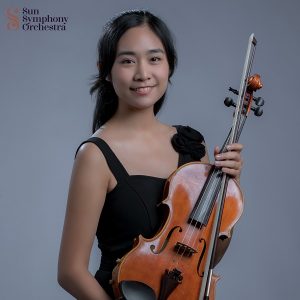 Patcharaphan Khumprakob graduated with a Master's degree in viola performance from Universität Mozarteum Salzburg under Prof. William Coleman, and a Bachelor's degree from Yong Siew Toh …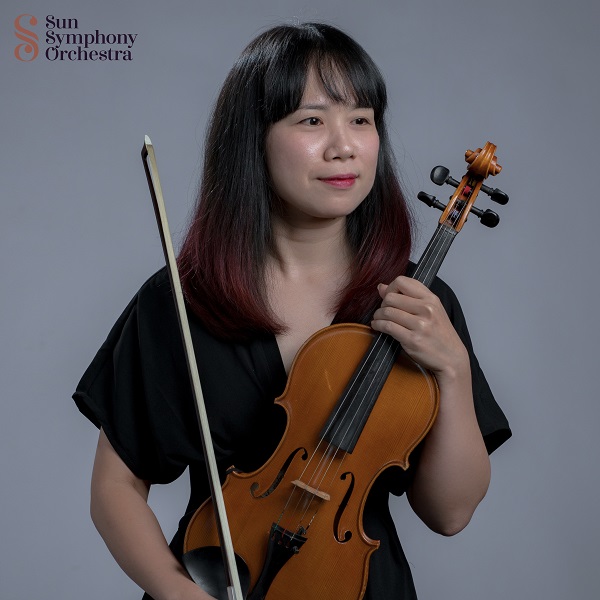 Tran Thi Ngoc Thuy graduated from the Vietnam National Academy of Music under the coach and Teacher of Excellence, Nguyen Van Thuong. She continued to study at the Codarts University for the Arts (Netherlands) majoring …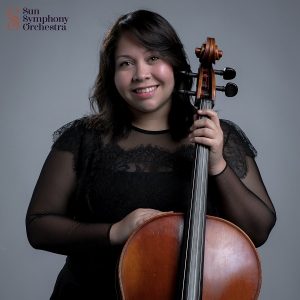 Maria Jose Romero Rodriguez
María José Romero studied cello in Venezuela with the renowned National System of Youth Orchestras ¨El Sistema¨ and attended the Simón Bolívar Conservatory and UNEARTE (Experimental University of the …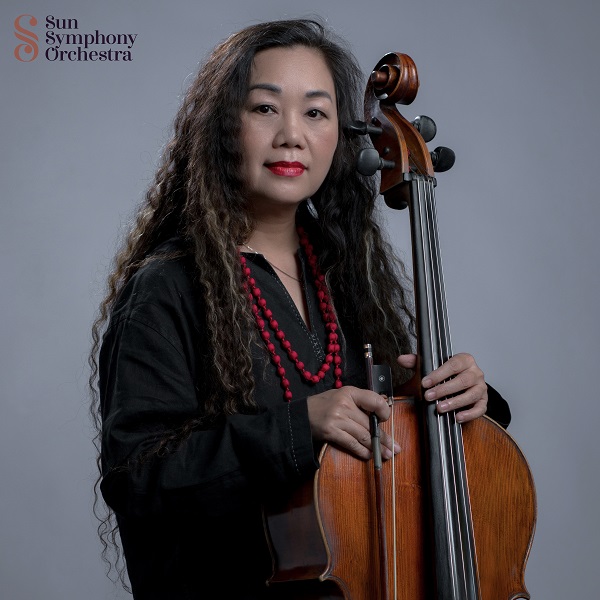 Tran Thi Mo received her Bachelor's degree from the Vietnam National Academy of Music (formerly Hanoi Conservatory of Music) in 1982 and earned her Master's degree from the Moscow Tchaikovsky Conservatory in 1991. Since 1984, she had been a member …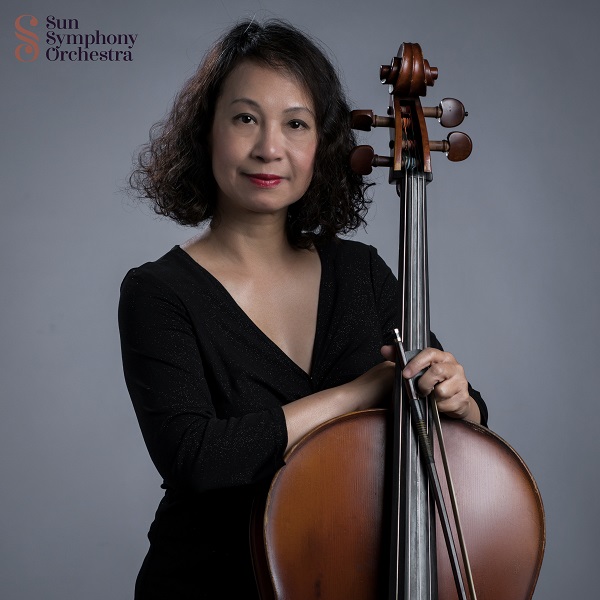 Dao Tuyet Trinh studied Cello at the Hanoi College of Art and the Vietnam National Academy of Music. She attained her Bachelor's Degree in Music and Master's in Performance at the Vietnam National Academy of Music. In 1990, she became …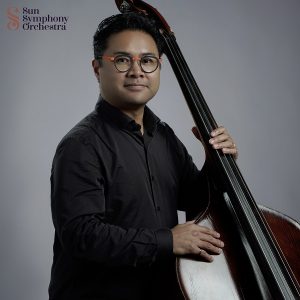 Before moving to Hanoi, Marc John Ramirez held the position of Principal Contrabass for the Orquestra Gulbenkian, Lisbon where he collaborated with world renowned conductors including Gustavo Dudamel …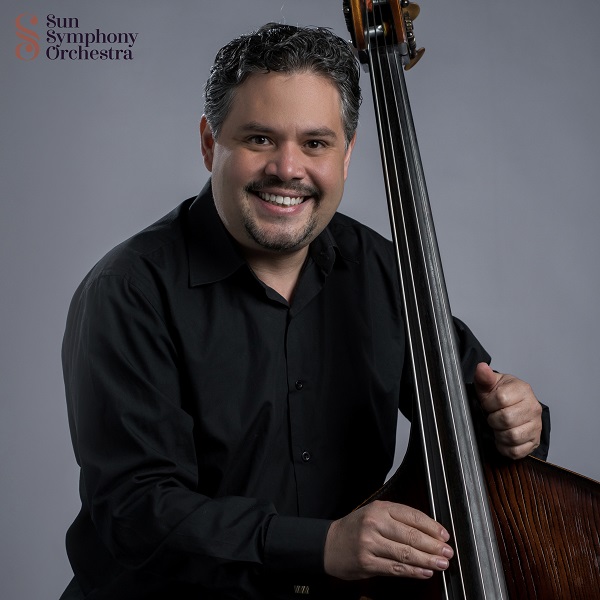 David Leonardo Carpio Contreras
David Carpio was a student in the renowned National System of Youth Orchestras, ¨El Sistema¨ in Venezuela. He went on to study at the Simón Bolívar Conservatory and UNEARTE (Experimental …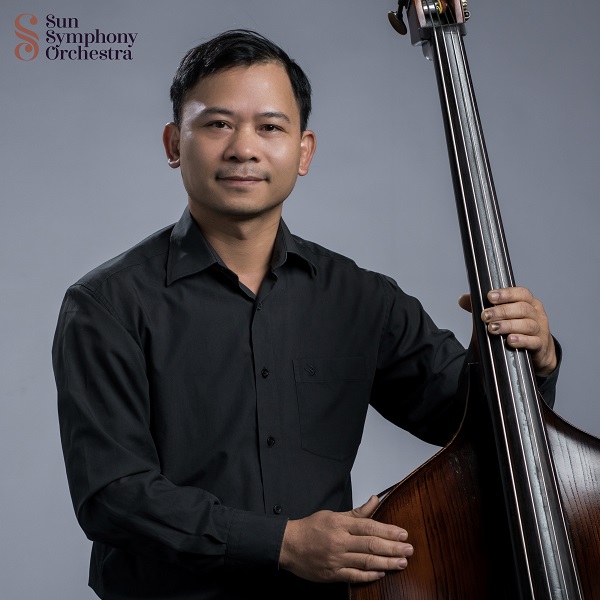 Ngô Toàn Thắng graduated with a Bachelor's degree in Music Performance in June 2000, at the Vietnam National Academy of Music. He has participated in Masterclasses with Prof. Stephen Tramontozzi ( USA) and of …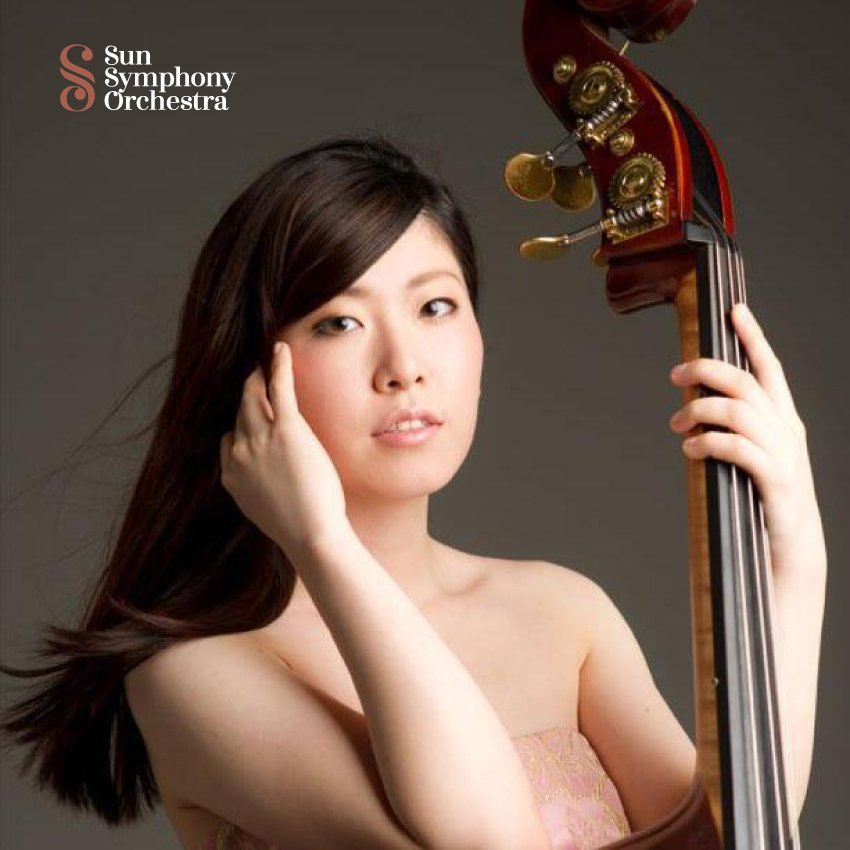 Japanese contrabassist Sakura Kaneko was born in the suburban city of Chiba and began her bass studies at age 16. Prior to this she studied piano. She graduated at the top of her class from the Tokyo College of …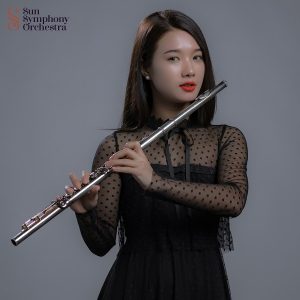 Nguyen Ly Huong studied the Flute at the Vietnam National Academy of Music in 2000. In 2014, she studied for her Master's degree at Malmö Academy of Music – Lund University, Sweden. She has won many …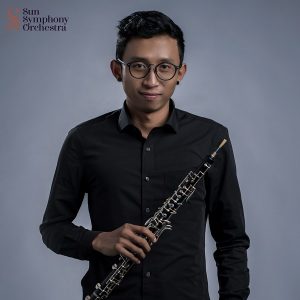 Bagaskoro Byar Sumirat received a chance to study at the Yong Siew Toh Conservatory of Music Singapore on a full scholarship under the guidance of Rachel …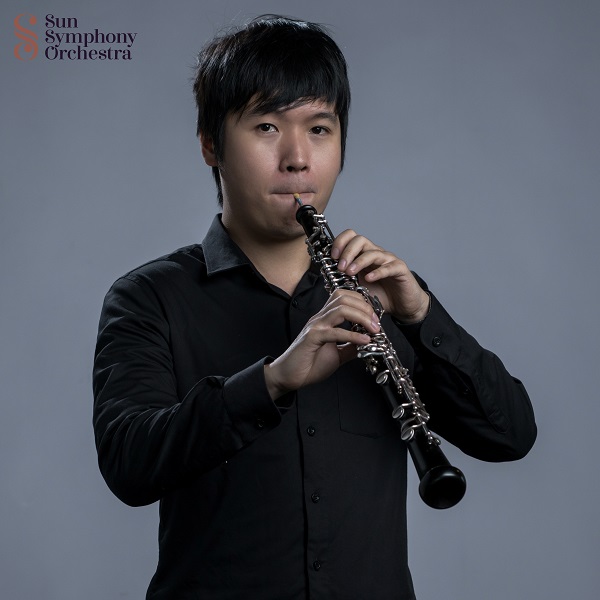 Hoang Manh Lam started learning oboe at the age of 12 at the Vietnam National Academy of Music under guidance of A.Prof/Dr./Teacher of Excellence Ngo Phuong Dong. In 2011, he pursued a Master's …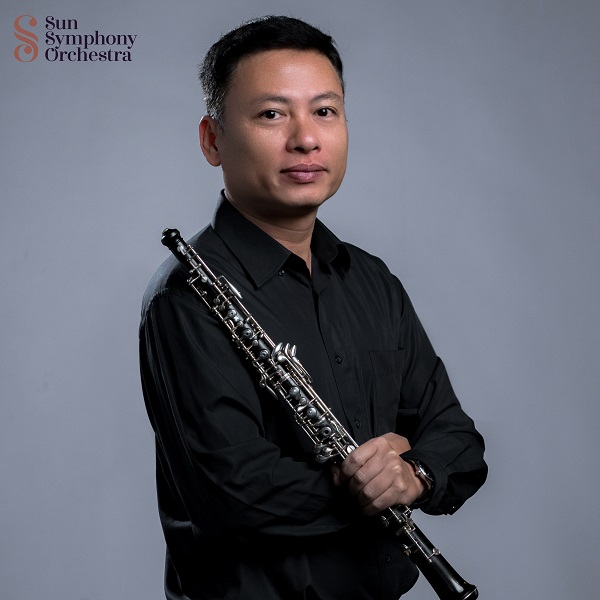 Born in a family with an artistic tradition, Phan Viet Cuong studied Oboe at a young age. He achieved an outstanding academic record while at the Vietnam National Academy of Music and has won scholarships …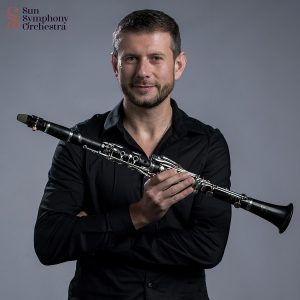 Vladimir Pavtchinskii studied in Portugal, Sweden, Switzerland and Belgium and has collaborated on many occasions with Guy Braunstein, former concertmaster of the Berlin Philharmonic …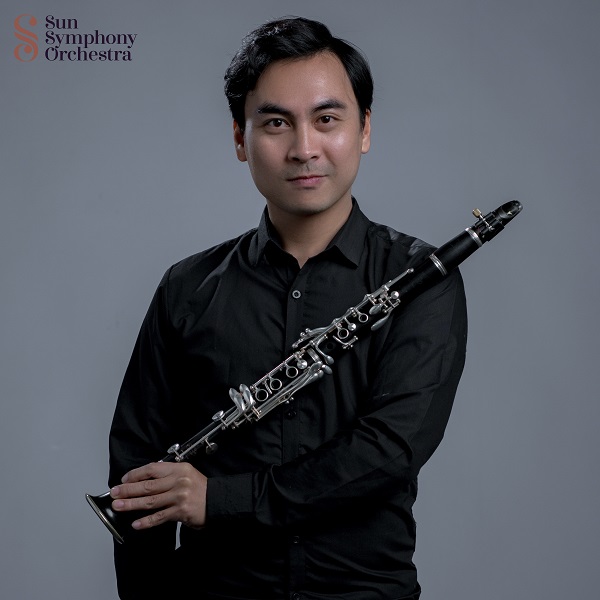 Nguyen Minh Hoang started playing Clarinet at the age of 11 and attended the Vietnam National Music Academy where he studied with Nguyen Lam and Nguyen Quoc Bao. Hoang earned his Bachelor's and Master's Degree …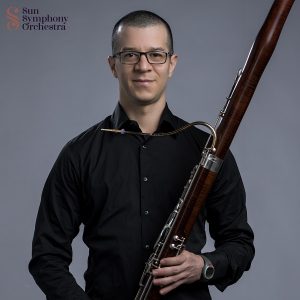 In 1996, Sebastian Chaves began his musical studies at the National Institute of Music in San Jose, Costa Rica. He went on to earn his Bachelor's degrees in Music Education and Music …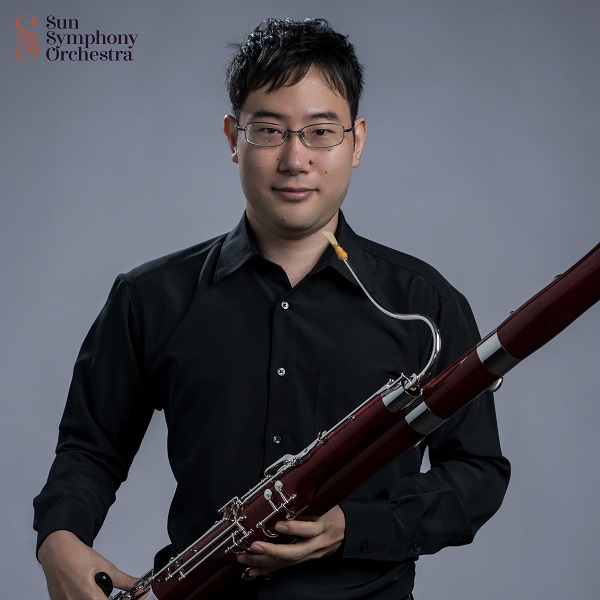 Yuta Yasutake was born in Chiba, Japan. He started to playing Bassoon when he was 9 years old. He studied at SHOBI College of Music in Tokyo under Prof. Ryohei Nakagawa, Prof. Masayuki Okamoto, and received a Diploma …
Alexander Oon graduated with a First Class Honours for his Bachelor's Degree at the Nanyang Academy of Fine Arts, in partnership with the Royal College of Music. He was also nominated as Best Graduate and was …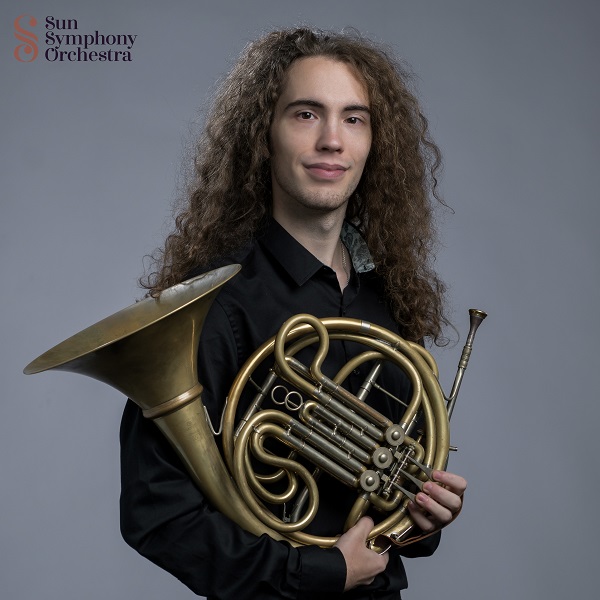 Clark Stewart, studied with Michael Thornton, Principal Horn of the Denver Philharmonic and Los Angeles Chamber Orchestra, while working on a Masters of Performance and Pedagogy degree at the University of Colorado …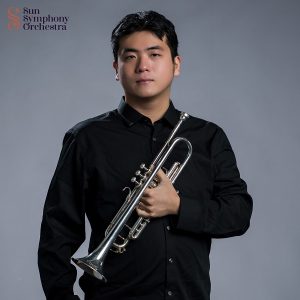 Yuki Urushihara was born and raised in a musical family. His father is a cellist and his mother is a violinist. He started to play the trumpet when he was 7 and the piano at the age of 12. He graduated with a Bachelor's degree and is currently …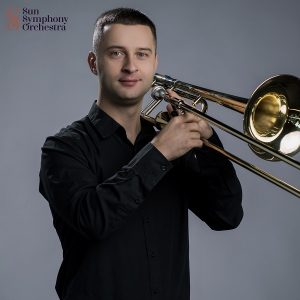 Stsiapan Matsiuk studied classical trombone at the Belarusian State Academy of Music in Minsk and continued his education at the Moniuszko Academy of Music in Gdansk, Poland where he earned a Master's degree with honors …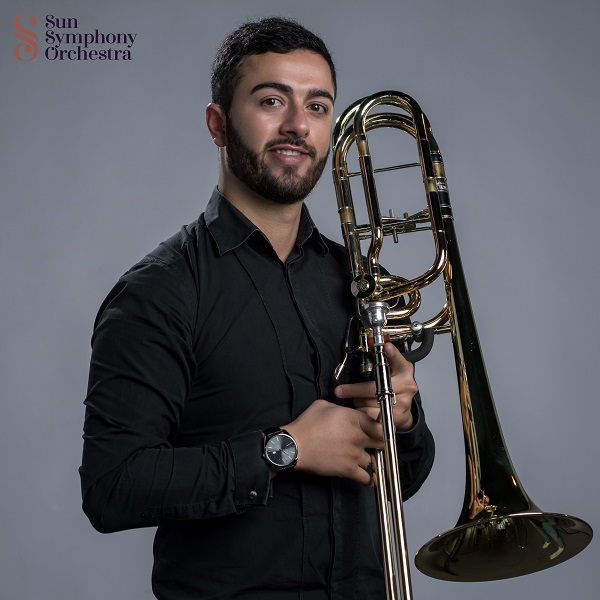 Jose Antonio Rodriguez Vazquez
Jose Antonio Rodríguez Vázquez was born in Spain and studied Bass Trombone with Stephàne Loyer, Bass Trombone of The Spanish Radio and Television Orchestra. Jose has been a member …