Russian violinist Aylen Pritchin has, in recent years, firmly established himself as one of the most interesting and versatile young rising stars of the international concert stage.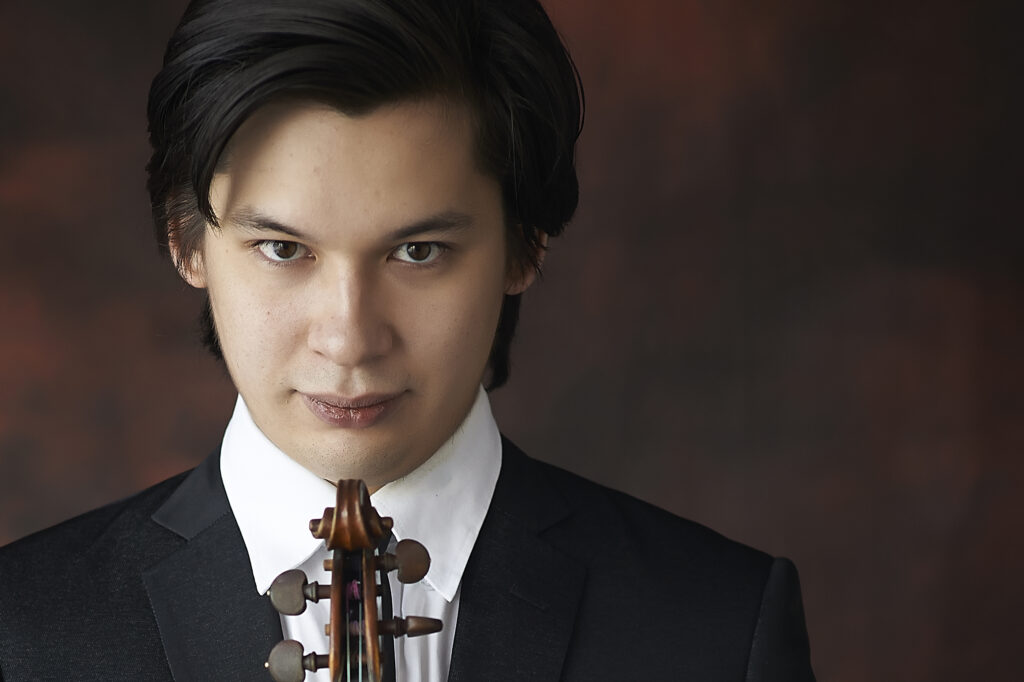 Born in Saint Petersburg, Aylen studied with Pr. Elena Zaitseva in his hometown and at the prestigious Tchaikovsky Conservatory in Moscow, where he studied with Pr. Eduard Grach. In 2014, Aylen was awarded First Prize at the Long-Thibaud International Violin Competition. He was a former major prize winner at the Wieniawski, Tchaikovsky, Sion-Valais, Kreisler and Oistrakh International Violin Competitions.
His career has led him to perform in Russia and abroad, including Switzerland, Netherlands, Italy, Israel, Poland, Belgium, Bulgaria, Sweden, Czech Republic, France, Germany, Vietnam and Japan; In such prestigious venues as the Vienna Konzerthaus, Amsterdam Concertgebouw, Stockholm Musikaliska, Salzburg Mozarteum, Tchaikovsky Conservatory Hall in Moscow and the Champs-Elysées Theatre in Paris.
His recent orchestral solo performances included the Mariinsky Theatre Orchestra, Moscow Philharmonic Orchestra, Vienna Radio Symphony Orchestra, MusicAeterna Orchestra, Orchestre National de Lille, Orchestre National des Pays de la Loire, Russian National Philharmonic Orchestra, Poznan Philharmonic Orchestra, the State Academic Symphony Orchestra of Russia "Evgeny Svetlanov", Tatarstan National Orchestra or I Pomeriggi Orchestra among others. He performs under the baton of prestigious conductors such as Teodor Currentzis, Maxim Emelyanychev, Cornelius Meister, Mikhail Gerts, Valentin Uryupin, Yuri Simonov, Dorian Wilson, Shlomo Mintz and Roberto Benzi.
Aylen also enjoys playing chamber music regularly with such artists as: Maxim Emelyanychev, Lukas Geniusas, Yury Favorin, Alexander Melnikov, Maxim Rysanov, Vladimir Mendelssohn or David Geringas.
In 2017 the Russian label Melodiya published Aylen Pritchin's third album with Prokofiev´s works for violin and piano with Yury Favorin. Two other albums include Russian music for violin (Tchaikovsky, Stravinsky, Desyatnikov) and works for piano trio with Lukas Geniušas and Alexander Buzlov. In 2019, the label Ad Vitam Records released his latest cd dedicated to solo violin music with some of the most important and significant of the 20th century. Aylen Pritchin and Maxim Emelyanychev's latest album, dedicated to Brahms Violin Sonatas is released by Aparté in 2021.